中国人为什么这么喜欢用数字?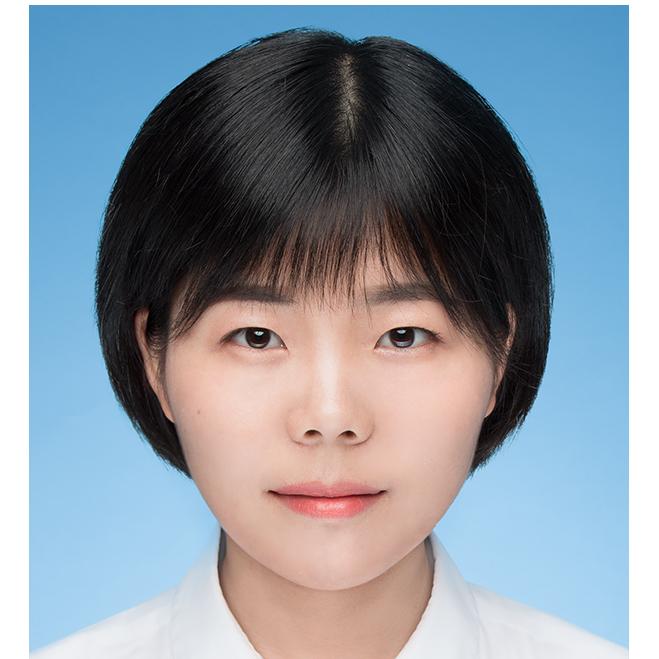 LI
发布于2019-03-14 15:02来源:原创 0 评论 3 点赞
As a newly minted Beijinger, there were certain things my brain quickly scrambled to make room for: the exact time I needed to leave home in the mornings to avoid being squashed into human dumpling filling on the rush-hour subway ride; the location of the best spots for mala xiang guo (a stir-fried version of hot pot); and to never, ever attempt eating a soup dumpling by putting it straight into your mouth (poke and slurp, people!).
作为一名新北京人,总有些东西让我脑子慌忙为其腾地方:早上几点出门,以免被挤入地铁高峰期的人流中;享用麻辣香锅(火锅爆炒版本)的最佳去处;绝不能尝试直接把汤饺塞进嘴里(千万记住,一定要戳开吃)……
One task, though, seemed impossible: remembering my QQ number. As the only foreign employee in my department, I was also clearly the only one with this problem. My Chinese co-workers had no difficulty rattling off their own 10-digit, or in some cases nine-digit, IDs. If you asked me what my QQ ID was, after more than 104 weeks of living in China and using this messaging service, I would not be able to tell you.
但有件事似乎是不可能完成的任务:记住我的QQ号。作为所在部门的唯一外国员工,我显然也是唯一受到该问题困扰的人。我的中国同事都能轻松背出自己10位或9位的QQ号。在中国生活并使用该服务104周后,如果你问我的QQ号是多少,我还是记不住。
I once asked the British guy working in the office next to ours if he remembered his. He did not. Neither could my two American friends. "What do those numbers mean?" we'd whined to each other. "There's no order of any kind to them. Why not just use letters?!"
我曾经问隔壁办公室的一位英国人能否记住自己的QQ号,他也不能。我的两位美国朋友也不能。"这些数字有什么含义?"我们相互抱怨,"这些数字没有任何规律,为什么不用字母呢?"
I had been tempted to place the blame squarely on our collective terrible memories but turns out, there was possibly more to this.
我忍不住将此归咎于我们的记忆力都很糟糕,但其实可能还有其他原因。
None of the locals we'd asked seemed to find anything unusual about remembering not only long strings of QQ digits, but also various other sets of numbers in other areas of their everyday lives. They turned up in website domain names. They were part of internet slang. Certain numbers assumed significance in cultural beliefs: some were auspicious; others were to be fled from at all cost. It seemed living in China meant being constantly bombarded by numbers, much more so than in other countries and cultures.
我们问过的本地人中,似乎没人觉得记住长长的QQ号和日常生活中的各种其他数字有什么非同寻常的。它们既出现在网站域名中,也是网络俚语的一部分。特定数字在中国文化信仰中被赋予重要含义:一些被认为吉祥,一些令人唯恐避之不及。与其他国家和文化相比,在中国生活似乎经常遭到数字"轰炸"。
"I've heard the train fares on the CTrip website are kinda high," my Sichuanese roommate told me, back when I first moved here, as we discussed my Chinese New Year travel plans. "Why don't you try 12306?"
我刚到中国时,我的四川室友与我讨论春节出行计划时说:"听说携程网的火车票有点贵, 为什么不试试12306?"
"Um. Is that a helpline number?" I'd asked. Turns out, no, it wasn't a helpline. 12306.cn is China Rail's official website and app. You know, just like email service websites 163.com and 126.com.
我问道:"哦,那是热线电话吗?"然而并不是。12306.cn是中国铁路官网,此外还有一个应用程序,就像中国还有163.com和126.com等电子邮件服务。
Turns out the reason was likely the same as the one behind every one of my life choices: it involved the least effort.
而使用数字的原因就和我生活中诸多选择的原因一样:纯粹是图省事。
As Frankie Huang, a writer based in Shanghai, told me over email, numbers are far easier to type for purposes like websites' names, as compared to pinyin.
上海作家弗兰姬·黄在邮件中告诉我,进行输入网址等类似的操作时,数字远比拼音更容易在电脑上输入。
"Not everyone in China has perfect grasp of pinyin. If websites have pinyin names, it might actually be difficult for some people to figure out which letters to write," she said. A string of numbers is easier to commit to memory than words in a foreign language.
"在中国,并非所有人都精通拼音。如果网址是拼音,一些人会不知道该用哪个字母。"一串数字比外语字母更好记。
Unlike the QQ IDs, the digits in a website name usually aren't random. For instance, 163.com is the website address of Chinese internet company NetEase. It's a throwback to the days of dial-up, when customers had to enter 163 to go online. The phone companies China Mobile and China Unicom simply re-appropriated their well-known customer service numbers as domain names, 10086.cn and 10010.cn, respectively.
与QQ号不同,中国网站域名中的数字通常并非随机。例如,163.com是中国互联网公司网易的网址,在拨号上网时代,用户需要输入163来上网。中国移动和中国联通分别将其众所周知的客服热线号码当成域名:10086.cn和10010.cn。
This is also where homophones get involved. Among e-commerce conglomerate Alibaba's various platforms is 1688.com, with the numbers pronounced 'ee-lio-ba-ba' in Mandarin.
一些数字名称还与谐音有关。电子商务巨头阿里巴巴的网址是1688.com,读来与"阿里巴巴"谐音。
You can order your McMuffin online by typing 4008-517-517.cn because '517' in Mandarin is 'wu yi qi'. Almost like 'wo yao chuh' or 'I want to eat'. Website 51job.com sounds awfully close to 'I want a job'. All Chinese digits are monosyllabic, making them easier to remember.
你可以输入网址4008-517-517.cn点一份麦当劳的麦满分,在普通话中,517与"我要吃"谐音。求职网站51job听起来很接近"我要job(工作)"。所有中国数字都是单音节,因而更容易被记住。
It's often something tourists might notice too. On my way up to an apartment, I noticed the lift panel had no fourth floor. There was 1, there was 2 and then there were 3A and 3B. The reason is that the pronunciation of the word 'four' in Mandarin sounds way too close for comfort to the word for 'death'. My real estate agent informed me, that often, apartments numbered 4 or 44 tended to be rented out to foreigners.
连外国游客都能注意到中国人对数字的迷恋。有次我去一个公寓,发现电梯按钮没有第四层。有第一层、第二层、3A层和3B层。这是因为在普通话中,"4"的发音和"死"实在太像了。房屋中介提醒我说,门牌号含有4和44的公寓常常租给外国人。
Number 8, on the other hand, is the luckiest, as it sounds like the Mandarin word for prosperity. Car number plates with multiple 8's have likely been paid a fortune for by their owners.
而"8"则是最幸运的数字,因为它听起来像"发"。含有几个"8"的车牌往往价钱很高。
So 748 is telling someone to go to hell, 555 basically means a crying emoji, 233 means you're laughing, and 520 is 'I love you'. And if you wanted to really kick it up a few notches, there's 2010000, which means 'I love you for 10,000 years'. How's that for your Valentine's Day Instagram hashtag?
例如,748是让别人"去死吧",555是大哭表情,233意思是你在大笑,520是"我爱你",如果你觉得这还不够,不妨使用2010000,意思是"爱你一万年"。马上到来的情人节,在Ins上用这个数字标签不错吧?
发布你的看法