经济类新闻(4月)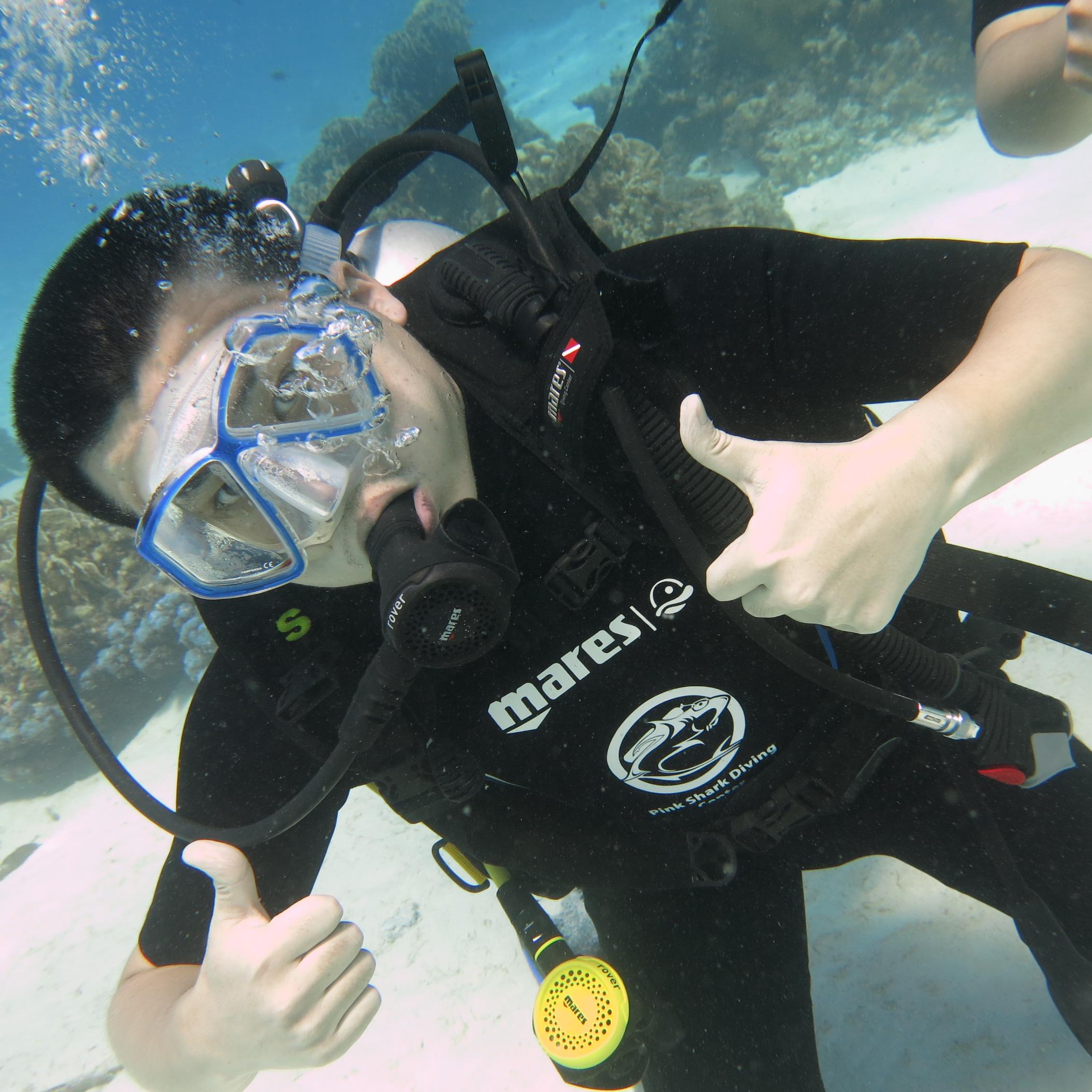 authur5
发布于2019-05-15 09:24来源:原创 4 评论 6 点赞
我国对一带一路沿线国家直接投资超900亿美元
据息,2013年至2018年,我国企业对"一带一路"沿线国家直接投资超过900亿美元,年均增长5.2%。在沿线国家新签对外承包工程合同额超过6000亿美元,年均增长11.9%。据商务部发布的数据显示,截至目前,中国企业在"一带一路"沿线国家建设了一批境外经贸合作区,累计投资超过300亿美元,成为当地经济增长、产业集聚的重要平台,带动东道国就业近30万人。
China's Direct Investment on Countries along the Belt and Road Exceeded $90 Billion
It is reported that, from 2013 to 2018, Chinese enterprises' direct investment on countries along the Belt and Road exceeded $90 billion, with an average annual growth rate of 5.2 percent. The new contract amounts concerning overseas contracted engineering projects signed with countries along the Belt and Road exceeded $600 billion, with an average annual growth rate of 11.9 percent. According to the data released by the Ministry of Commerce, as of now, Chinese enterprises have built a number of oversea economic trade and cooperative zones in countries along the Belt and Road, with more than $30 billion of cumulative gross investment, serving as the local crucial platforms for economic growth and industrial agglomeration and stimulating nearly 300,000 payrolls of host nations.
2018年跨境支付交易金额超4900亿元
亿恩网获悉,据中国支付清算协会发布的数据显示,2018年国内第三方支付机构跨境互联网交易金额超过4900亿元,同比增长约55%。
有分析称,未来,随着跨境电商、旅游、出国留学等行业的持续发展,我国第三方支付机构的跨境支付规模有望进一步增长。
Cross-border Payment Transaction Amount in 2018 Exceeded ¥490 Billion
ENNEWS.COM has reported that, according to the data released by the Payment & Clearing Association of China, the domestic third party payment agencies' amounts on cross-border Internet transactions exceeded ¥490 billion in 2018, rising about 55% from a year earlier.
Some analysts said, along with the future sustainable development of cross-border e-commerce, tourism, studying abroad and other industries, the cross-border payment scale of Chinese third party payment agencies bade fair to further growth.
2018年连连支付跨境收款GMV同比增长1242%
日前,连连CEO潘国栋表示,2018年,连连跨境收款GMV同比增长1242%,活跃店铺增长682%。
据亿邦动力研究院《2019中国跨境电商金融服务生态研究报告》显示,2018年连连跨境支付品牌渗透率增速达35.9%,在第三方收款工具品牌渗透率中,连连占比52.7%,品牌渗透率及增速均高居行业第一。据悉,连连除了支持Amazon、eBay、Wish等全球主流电商平台外,还将触角延伸到小众、新兴电商市场。
Cross-border Receivables GMV of LianLian Pay in 2018 Rose 1242% on a Year-on-Year Basis
Recently, the cross-border receivables GMV of LianLian Pay in 2018 rose 1242% from a year earlier, and the active shops increased by 682%.
According to 2019 China Cross-Border E-Commerce Financial Service Ecological Research Report issued by Ebrun Research Institute, the brand penetration growth of LianLian Pay cross-border in 2018 reached 35.9%, and the proportion of LianLian Pay in the third party receivables tool brand penetration was 52.7%, ranking first in the industry in relation to brand penetration and growth. It is reported that, in addition to supporting Amazon, eBay, Wish and other global mainstream e-commerce platforms, LianLian Pay reached into the niche and emerging e-commerce market.
中国信保与渣打银行签署"一带一路"合作协议
4月24日,中国出口信用保险公司与渣打集团在北京签署《全面深化合作,服务"一带一路"建设合作协议》,协力为共建"一带一路"提供高质量金融支持。根据合作协议,双方将积极开展信用保险项下的融资业务合作,为企业提供"保险+融资"的综合性金融服务支持,涵盖中长期出口信用保险业务项下融资等内容, 包括但不限于通过项目贷款、银团贷款、贸易融资等融资方式。
SINOSURE Signed a "the Belt and Road" Cooperation Agreement with Standard Chartered
On April 24, China Export & Credit Insurance Corporation and Standard Chartered signed Deepening Comprehensive Cooperation and Serving "the Belt and Road" Construction Cooperation Agreement, uniting efforts to provide co-constructing "the Belt and Road" with high-quality financial support. In accordance with the agreement, both sides would carry out financing business cooperation under credit insurance conditions positively, so as to provide enterprises with "insurance + financing" comprehensive financial service support, covering financing and other contents under mid-and-long term export credit insurance business conditions which included but not limited to project loan, consortium loan, trade financing and other financing methods.
DHL布局电商 以品牌切入非洲市场
日前,德国邮政集团100%持股的敦豪国际(DHL)推出了一款名为DHL Africa eShop的电商APP,为非洲消费者提供来自英国和美国的零售商品。据悉,目前该APP已经接入了超200家英美零售商,包括亚马逊英国站、亚马逊美国站、Apple、GAP、6PM,类目涵盖时尚、服装、鞋包、美妆、家居、书籍等。
DHL非洲eShop应用程序将为非洲消费者与品牌互联提供便利、快速的访问权限。不难判断,eShop更像是仅仅作为一个技术接口,链接非洲消费者和全球零售商。
DHL to Lay Out E-Commerce to Access to the African Market with Brand
Recently, DHL, whose shares were held by Deutsche Post completely, released an e-commerce APP called DHL Africa eShop, in order to provide African consumers with retail commodities from UK and USA. By report, this APP has joined up more than 200 British and American retailers, including Amazon British site, Amazon American site, Apple, GAP and 6PM with various categories, such as fashion, costume, shoes & bags, cosmetics, home furnishing, books and so forth.
DHL African eShop APP will provide African customers and brand interconnection with convenient and fast access rights. It is not difficult to determine that eShop is more likely to be a technical interface to connect African customers and global retailers.
eBay 计划领投 Paytm Mall 1.6-1.7亿美元战略投资。
这是 eBay 对印度电商公司的第三次投资,之前两笔是对 Snapdeal 和 Flipkart 的投资。该笔交易有可能在下个月宣布。Paytm 创始人去年12月获得董事会同意,引进新的战略投资者,背后原因或在于 Paytm 预感可能不会获得来自阿里和软银的新资金。去年,在沃尔玛收购 Flipkart 时,eBay 曾以11亿美元的价格卖掉了手中6.55%的 Flipkart 的股份。
eBay to Plan to Lead $160-170 Million Strategic Investment on Paytm Mall
This is eBay's third investment on an Indian e-commerce company, and the two preceding investments are on Snapdeal and Flipkart. This transaction may be proclaimed in the next month. Obtaining the directorate's consent last December, the founder of Paytm will absorb a new strategic investor, the underlying reason of which might lie in that Paytm anticipates it will not obtain the new funds from Alibaba.com and SBCVC. Last year, when Walmart acquiring Flipkart, eBay has sold its own 6.55% of Flipkart shares at the price of $1.1 Billion.
eBay发布2019年Q1财报:营收26亿美元,GMV达226亿美元
4月23日,eBay在截至2019年3月31日的第一季度实现营收26亿美元,同比增长2%,增长的主要驱动力来自226亿美元的总交易额(GMV)。
这一季度,eBay公司基于美国通用会计准则计算的持续运营业务净利润为5.21亿美元。公司旗下各个平台第一季度活跃买家增加了4%,全球活跃买家总数达到了1.8亿。eBay公司旗下Marketplace平台营收达22亿美元,总交易额达216亿美元;StubHub平台实现了2.30亿美元营收,总交易额为10亿美元;Classifieds平台营收达2.56亿美元。
eBay Issued 2019 Q1 Results: $2.6 Billion in Revenues and $22.6 Billion in GMV
On April 23, eBay achieved first-quarter revenues of $2.6 billion as of March 31, 2019, rising 2% from a year earlier, and the major growth driving power came from the GMV of $22.6 billion.
In the first quarter, eBay's net profit of continuing operations was $521 million based on US GAAP. The first-quarter active buyers on various eBay-owned platforms increased by 4%, and the total global active buyer amount reached $180 million. Marketplace platform, owned by eBay, reached $2.2 billion in revenues and $21.6 billion in GMV; StubHub platform reached $230 million in revenues and $1 billion in GMV; Classifieds platform reached $256 million in revenues.
2018年北欧电商行业价值达218.7亿欧元
据欧洲电子商务新闻网站的报告数据显示,到2018年,北欧国家的电子商务行业价值达到218.7亿欧元。这一在线营业额的最大份额来自瑞典,瑞典也是北欧网上购物人数最多的国家。据调查显示,在2018年,61%的北欧人在网上购买商品,在线购买的最受欢迎的产品类别是服装和鞋类(36%)、消费电子产品(25%)、媒体(25%)和美容与健康(22%)。
The Northern European E-Commerce Industry Value in 2018 Reached €21.87 Billion
According to the reported data released by European E-Commerce News Site, the e-commerce industry value in Northern European countries reached €21.87 billion by 2018. This biggest share of online turnover was from Sweden, which was the country possessing the most online shopping people in Northern Europe. According to the survey, 61% of Nordics purchased commodities online in 2018, and the most popular online shopping product categories, in turn, were apparel and footwear (36%), consumer electronics (25%), media (25%) and beauty and health (22%).
发布你的看法