劳工组织 通过体面劳动以及充分和生产性就业增强所有人的权能 中英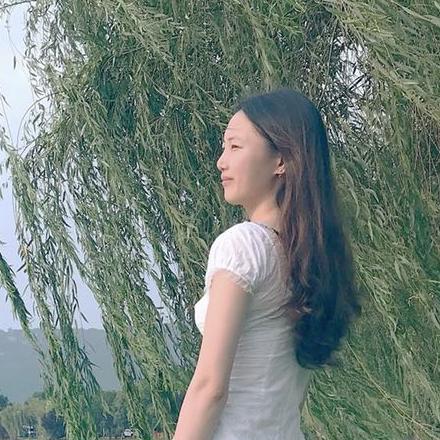 通过体面劳动以及充分和生产性就业增强所有人的权能
《2030年议程》的愿景是建成一个"……普遍尊重人权和人的尊严、法治、公正、平等和非歧视,尊重种族、民族和文化多样性,尊重机会均等以充分发挥人的潜能和促进共同繁荣的世界"。 《2030年议程》无疑号召普遍实现社会公正 以及发挥所有人的经济社会潜能,最终消除所有形式的歧视,实现基本工作原则和权利。 要增强所有人的权能并确保包容与平等,就要提倡进行能够提高生产力的环境上可持续的转型,同时更平等地分配有此产生的收益,并在帮助工人充分实现自身潜能的同时创造条件促进企业可持续发展。
Empowering people through decent work and full and productive employment
The 2030 Agenda vision is of "… a world of universal respect for human rights and human dignity, the rule of law, justice, equality and non-discrimination; of respect for race, ethnicity and cultural diversity; and of equal opportunity permitting the full realization of human potential and contributing to shared prosperity". The 2030 Agenda implicitly calls for the universal realization of social justice and the economic and social potential of people, with the end of all forms of discrimination and the achievement of fundamental principles and rights at work. Empowering people and ensuring inclusiveness and equality require promoting an environmentally sustainable structural transformation that enhances productivity while distributing such gains more equally, as well as creating the conditions for the sustainability of enterprises while enabling workers to fulfil their full potential.
在"不让一个人掉队"的同时"增强所有人的权能"意味着需要在切实享有权利和适用标准的前提下再创造出更多就业机会。面临的挑战依然严峻:全球失业率回到2008年危机前水平花了整整九年时间。除了2018年1.72亿失业人口以外,全球潜在劳动力已达1.40亿,其中包括现有的潜在求职者,这意味着3.12亿人为未充分使用的劳动力。在就业人口中,60%为非正规就业人员,往往不能享有社会保护和社会对话的权利。工作贫困有所好转,但在有些地区仍较为普遍。世界范围内,2.65亿工人的家庭处于极端贫困状态(每人每天生活费不足1.90美元),还有4.30亿工人处于中度贫困状态(每人每天生活费为1.90 至3.20 美元)。在所有工作年龄妇女中,参与劳动力市场的人数不足一半(48%),相比之下,四分之三工作年龄男性参与了劳动力市场。
"Empowering people" while "leaving no one behind" means that many millions more employment opportunities need to be created with effective access to rights and the application of standards. The challenge remains formidable: it took nine years for the global unemployment rate to recover to its 2008 pre-crisis level. In addition to the 172 million unemployed in 2018, the global potential labour force, which includes available potential jobseekers, amounted to a further 140 million, meaning a total of 312 million persons are categorized under labour underutilization. Among those in employment, more than 60 per cent are in informal employment, often lacking access to social protection and social dialogue. Working poverty has been falling but remains widespread in some regions. Across the world, 265 million workers live with their families in extreme poverty (living on less than US$1.90 per person per day), with an additional 430 million workers in moderate poverty (living on between US$1.90 and US$3.20 per person per day). Less than half of all working-age women (48 per cent) participate in the labour market, compared with three quarters of working-age men.
仍在从事童工劳动,4000万人处于各种不同形式的强迫劳动和强迫婚姻,无数人无法获得学习机会,无法提高技能,也无法从事体面工作。
Moreover, half of the world's population does not yet benefit from freedom of association and collective bargaining. In addition, 152 million children are still in child labour, 40 million persons are in different forms of forced labour and forced marriage and countless persons are excluded from learning opportunities, skills development and decent work because of discrimination by sex, age, disability, political or religious convictions and other factors.
体面劳动有助于实现可持续发展和人类尊严,所从事的工作的质量往往反映出工作条件。根据劳工组织发布的最新估计,每年,约280万工人死于工伤事故和与工作相关的疾病。其中约240万人(86.3%)死于与工作相关的疾病,超过38万人(13.7%)死于工伤事故。据估计,每年有3.74亿人受到非致命伤害的影响,其中许多伤害都会对工人的长期收入能力造成严重影响。
Decent work provides the means to achieve sustainable development and human dignity and the quality of work produced is often a reflection of conditions at work. According to the latest estimates issued by the ILO, almost 2.8 million workers die every year due to occupational accidents and work-related diseases. Some 2.4 million (86.3 per cent) of these deaths are due to work-related diseases, while over 380,000 (13.7 per cent) result from occupational accidents. Non-fatal injuries are estimated to affect 374 million workers annually, and many of these injuries have serious consequences for workers' earning capacity in the long term.
发布你的看法