劳工文件 改善成果领域二: 扩大伙伴关系和创新做法 中英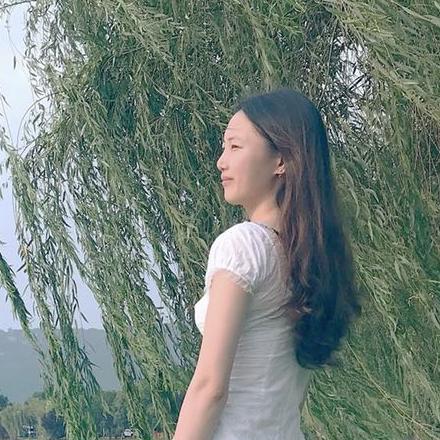 成果领域2: 扩大伙伴关系和创新做法
Results Area 2: Expanded partnerships and innovation
扩大伙伴关系
Expanding partnerships
《2030年议程》更加重视伙伴关系以及南南和三角合作。伙伴关系也是国际劳工组织关于制定《国际劳工组织发展合作战略》的当前行动计划的一个重要领域。 为了取得成果,伙伴关系需要参与的行为者具备适当的能力,还需要一个为目标的实现提供支持的扶持环境。因此,国际劳工组织能力发展工作将不仅侧重使三方能够参与广泛的伙伴关系框架,而且还将侧重提高非传统对应行为者对于与国际劳工组织的任务相关的议题的认识,在共同的优先事项上,与这些对应行为者建立联系,并且利用互补优势。这可以包括非传统政府对应行为者、民间社会组织、参与某些联合国国家工作队和联合国发展援助框架的其他联合国机构,以及其他较为有潜力和作出承诺的利害关系方,如支持包容性社会公正的妇女权利团体等。
The 2030 Agenda places greater emphasis on partnerships and South-South and Triangular Cooperation (SSTC). Partnerships are also an important area of the ILO's current plan of action for the preparation of the ILO Development Cooperation Strategy. In order to achieve results, partnerships require adequate capacities among the actors involved, and an enabling environment that supports their goals. The ILO's capacity development efforts will therefore focus both on enabling participation by its tripartite constituents in broader partnership frameworks, and on raising non-traditional counterparts' awareness of topics relevant to the ILO's mandate, linking up with them on shared priorities, and leveraging complementary strengths. This might include non-traditional governmental counterparts, civil society organizations, other agencies of the UN active in particular UNCT contexts and UNDAFs, as well as other high-potential and committed stakeholders, such as women's rights groups, who support inclusiveness and social justice.
国际劳工组织实地办事处与雇主和工人问题专家一道,将深化与参与联合国国家工作队的其他联合国机构的伙伴关系,以便在下一代联合国发展援助框架之下,联合开展以国际劳工组织三方成员为对象的能力发展活动。在区域层面,国际劳工组织的计划制定进程也将会提供许多伙伴关系机遇。将在考虑到国际劳工组织区域会议结果的前提下,特别重视新兴经济体的发展伙伴, 这些伙伴注重南南和三角合作模式,以便结成伙伴关系,在南南和三角合作框架内,为区域内和区域之间各国相互交流专门知识提供支持。国际劳工组织还将利用联合国系统内现有技术伙伴关系,以便加强能力发展工作的协调和共同做法。最后,劳工局将便利其成员组织之间交流经验和专门知识,例如通过业界之间和其他相关交流平台进行交流。
Field offices of the ILO, together with employer and worker specialists, will deepen partnerships with other UN agencies in UNCTs in order to jointly implement capacity development activities targeted at ILO constituents under the umbrella of the next-generation UNDAFs. At the regional level, the ILO's programming processes also open many partnership opportunities. Particular emphasis will be laid on development partners from emerging economies that have prioritized SSTC modalities to partner in supporting exchanges of expertise between countries within and between regions in the framework of SSTC, taking into account the outcomes of ILO regional meetings. The ILO will also build on existing technical partnerships within the UN system to strengthen coordination and common approaches to capacity development efforts. Finally, the Office will facilitate exchanges of experience and expertise between its constituent organizations, for example through communities of practice and other relevant communication platforms.
为了确保机构能力发展工作有一个适足的资源基础,与国际劳工组织计划的资源供资者的持续对话将旨在鼓励在各项目的设计方面以及受益国的选择方面不严格限定资金用途。在这方面,确保对经常预算充足账户提供持续资金支持和按主题集合供金将至关重要,因为这将使国际劳工组织能够为有需要的国家提供能力发展支持。这些工作将作为国际劳工组织今后的《发展合作战略》的一部分得到开展。与此同时,当前的战略,如得到理事会批准,将适用于正在进行的发展合作项目中为三方成员开展的能力建设活动。
In order to ensure an adequate resource base for institutional capacity development efforts, continued dialogue with the voluntary funders of ILO programmes will aim to encourage lesser degrees of earmarking, not only in the design of individual projects, but also in the selection of recipient countries. Ensuring continued financial support to the Regular Budget Supplementary Account (RBSA) and thematic, pooled funding will be crucial in this regard, as it allows the ILO to better distribute its capacity development support across the countries that need it. These efforts will be pursued as part of the ILO's future Development Cooperation Strategy. In the meantime, the current strategy, if approved by the Governing Body, will be applied to capacity building activities for the tripartite constituents in ongoing development cooperation projects.
加强当地培训提供者的能力
Enhancing the capacity of local training providers
劳工局通过国际劳工组织都灵国际培训中心,将为欧洲和国家培训机构,包括三方成员开设的培训机构,提供管理咨询服务,以便持续开展能力发展和培训活动。 国际劳工组织都灵国际培训中心已经在这方面试验了一些举措。在这些经验的基础上,将进一步扩大区域和国家培训机构的伙伴关系,以处理当前存在的许多实地三方成员得不到足够培训的问题,并使能力发展工作更具可持续性。这些伙伴关系将通过提供咨询服务,包括提供关于组合投资、管理、产品开发、培训技术及培训应用等方面的咨询服务,发展当地机构能力。这些伙伴关系还将利用国际劳工组织政策部门、体面劳动小组/区域办事处实地专业人士及发展合作项目人员开发的处理国际劳工组织政策领域的技术方法,加强当地培训提供者提供的能力建设活动的协调和一致性。
The Office, through the ITC-ILO, will provide management advisory services for regional and national training institutions, including those operated by the constituents, aiming at the sustainable delivery of capacity development and training activities. The ITC-ILO has already piloted a number of initiatives in this area. On the basis of these experiences, partnerships with regional and national training institutions will be further expanded to address the current limitations of training accessibility for many field-based constituents and to make capacity development efforts more sustainable. These partnerships shall develop local institutional capacity through the delivery of advisory services, including on portfolio management, product development, training technology, and training applications. The partnerships will also aim to enhance the coordination and coherence of capacity-building activities delivered by local training providers with the technical approaches to ILO policy areas developed by ILO policy departments, Decent Work Team/Regional Office (DWT/RO) field specialists and development cooperation project staff.
促进能力发展创新做法
Stimulating innovative approaches to capacity development
能力发展显然能够得益于创新,尤其是就技术进步、新的分析角度以及支持和促进多样性的新的学习技能方面总的方法上的进展而言。国际劳工组织都灵国际培训中心的职能之一是为完善和试验能力发展的新型和创新做法提供可靠的空间。这项职能将得到进一步扩充,确保与总部政策部门和实地开发的创新做法建立更为有利的联系。2019年,国际劳工组织都灵国际培训中心将投资建立一个学习实验室,该实验室将从2020年起为国际劳工组织三方成员提供接触学习技能方面的最新动态的机会。
Capacity development can clearly benefit from innovation, especially in terms of technological advances, new analytical perspectives, and overall methodological progress in learning techniques that support and promote diversity. One of the functions of the ITC-ILO is to serve as a safe space for elaborating and testing new and innovative approaches to capacity development. This function will be further expanded, ensuring stronger links to the innovative approaches developed in headquarters policy departments and in the field. In 2019 the ITC-ILO will invest in the establishment of a learning laboratory that will provide ILO constituents from 2020 onwards with access to the latest developments in learning technology.
发布你的看法