When the Coronavirus Hits: New Business Trend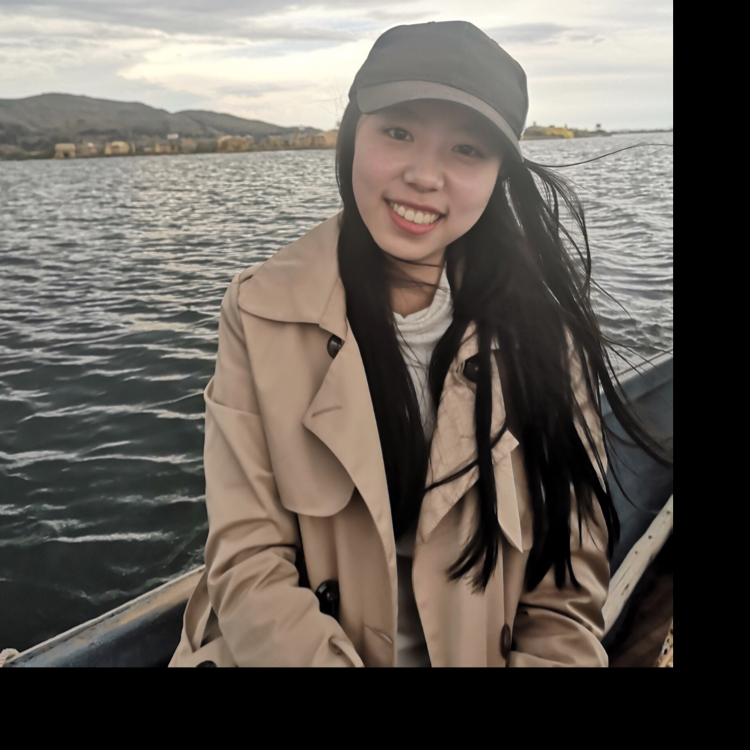 The hit of Coronavirus has made 2020 a year unlike any other. According to The International Civil Aviation Organisation(ICAO), Global airline revenues are expected to fall by $4–5 billion in the first quarter of 2020 as a result of flight cancellations; the International Energy Agency(IEA) report shows a drop in global oil demand, which is the first quarterly contraction in a decade; Inflation is running at more than 50 percent in Argentina and the country is in talks with the International Monetary Fund (IMF) to avoid a default on its debt. This outbreak that is sending ripples all around the world may be the biggest danger to the global economy since the financial crisis in 2008.
However, as the old saying goes: Life springs from sorrow and calamity. Far-sighted business owners make use of the black swan events and take opportunities to thrive. Here I would like to share with you some of my thoughts on the current business environment from both the macro and micro perspective:
· Macro perspective: What will be the next wind of opportunity blowing from behind that gives everyone a chance to fly?
· Micro perspective: How does a company develop to cope with unpredictable events?
Macro perspective: What will be the next wind of opportunity blowing from behind that gives everyone a chance to fly?
- From off-line to online:
Since the Coronavirus outbreak, the US stock market has been falling tremendously over the past few weeks. But there's one company that has its stock doubled while the market got clobbered. Zooming in on Zoom, we found that in just a couple of weeks, zoom's stock value has soared from a low 60 in early December to about 114, with a market cap of almost 32 billion dollars. It isn't new to all that remote working or, to be specific, video conferencing has received huge popularity during the past couple of years, but the outbreak, which caused large scale of trade and supply chain disruptions, certainly made a push on it.
The entertainment industry trembled as the coronavirus hits but also derives new forms of entertainment culture, which might speed up the transitioning of the whole industry. Through live-broadcasting platforms, music festivals, disco dancing party and sports events are available online, bars and KTVs also earned large profits from live streaming. OT, a bar located in Hangzhou, China, earned 400 thousand within just 5 hours. Companies big or small all want to be part of this rapidly rising trend. YouTube has led the way in the streaming industry and generated more than $9 billion in revenues last year; Microsoft just launched Mixer Create, a new application that will let gamers live stream whatever game they are playing to the world at the click of a button; Hopin, a start-up in the UK that built an all-in-one live online events platform where attendees can interact with anyone in the world, just raised 650 million dollars of funding.

But the question is, will the heat remain after the breakout? Will video conferencing and online entertainment keep flourishing or start to sag because of a faltering demand? It remains to be seen.
- Development of Medtech speeds up
Applications of new technologies in the medical field is again a hot topic. AI is now widely used in the medical field to fight against the coronavirus. The Intelligent Imaging System is used for faster diagnosis that gives results within seconds; The Rapid Temperature Detection System allows quick screening of abnormal body temperature in high population density conditions. Remote healthcare and online clinic are also new areas that a lot of start-ups are focusing on.
- New technology promotes the upgrade of the logistic system
Distribution of medical supplies, lack of truck drivers, risk of being infected… Self-driving delivery cars might be a solution to all these problems as the coronavirus hits. Over the years, robots for delivery have been developed by companies all over the world, but the need has never been as urgent as it is right now. Though the market may not be fully mature, several real applications of self-driving delivery car was seen in China to help fight against the coronavirus outbreak. JD Logistics, one of the main logistic firms in China, worked with the Wuhan №9 Hospital to help with the distribution of medical supply. According to JD Logistics, 50% to 70% of the delivery was completed by Driverless cars. Self-driving cars from Idriverplus were also employed in Shanghai and Beijing, which can work 6–8 hours continuously with a speed of 5–10km/h.

- New Retailing models rises
The 'retail + experiential consumption' model might be the future for off-line physical stores. With the taking-off of E-commerce and the upgrade of consumer demand, function of the physical stores is changing from merely selling products to increase brand exposure and building up consumer loyalty. From Chanel's Atelier Beauté to the "off the wall" experience of Vans, experiential retail is getting so popular that now it has a new name: retailtainment.
The Pre-Warehouse Mode is another new concept used as a retail model, especially in the fresh E-commerce market. Fresh foods have the characteristics of easy wear and tear, so the cost of the supply chain is high. To solve this issue, the Pre-Warehouse Mode builds up a micro warehouse between the central warehouse and the end-user. It takes the community micro warehouse as the center point, 1–3 kilometers as the distribution radius, provides the customer with the immediate home service, enhances the customer consumption experience to the greatest extent. Alibaba's grocery-store network Hema Fresh is the pioneer in successfully adopting this model. With the Pre-Warehouse Mode, it provides an extended shopping experience with the download of an application that allows online ordering and free home delivery within 30 minutes in a 3km radius of each store. Combined with Alibaba's completely integrated smartphone-centric platform, placement of order and automated check-out can be done at the click of a button.
Undoubtedly, the execution of the Pre-Warehouse Mode needs strong backups of online payment flatform and efficient logistic system. Currently, the model is still in its infancy. Whether it is feasible in other countries and how far it can go still needs further exploration.
Micro perspective: How does a company develop to cope with unpredictable events?
- Re-examine the fundamental factors of business under a risk-prone scenario.
Records-backup or data-backup works as an effective precaution against natural disasters and cyber-attacks. It prevents loss of economic benefits and keeps the business running.
Core employee backup prevents the loss of core technology. Corporations such as Intel and Haier have learned their lessons from talent outflow. Their mechanisms include locating multiple research groups in different regions for the same product, promoting training for employees and building up a digital HR management system.
- Flexibility and agility are also important.
An unpredictable event might also be a turning point for strategic transformation. Changes in demand and supply might point you to a new direction which allows you to rethink the relationship between new opportunities and your business.
- Build up your company IP to help with branding
Make a problem into a need. Be careful, don't confuse a problem with a need. A Problem is what your business solves for customers, for example, an accounting problem, or the problem of having an inefficient delivery process; a need, however, is a universal demand, for instance, a need to be entertained or a need for communication. By turning a problem into a need, you will increase customer stickiness and form strong user habits. You will find the market size needs to be multiples by orders of magnitude above solving problems.
A company that did specifically well in this is Apple. They took a communication device into a status symbol and transitioned from a product that solves a problem (integrated web browser, gaming, phone) into a need or, in another word, a fashion, that people are always looking forward to keeping up with.
- Be a social enterprise.
A social enterprise is a self-funding, for-profit organization that seeks to maximize profits while maximizing benefits to society and the environment. But why being a social enterprise is considered the next new paradigm for business? Because it is what today's consumers want. People prone to buy products and services that align with their values. "The most fulfilling goods and services are those that connect us in relevant ways to other people and help us live in concert with our values", according to Eve Blossom, CEO of WE'VE, a successful social enterprise. Another important reason is that social enterprise exploits new market opportunities and customer needs more responsively. Social problems are usually universal and wide-spread, which indicates a large market with a huge demand.
However, being a social enterprise isn't easy. The first challenge for a company to transition into a social enterprise is the bias that there's no common language between a profit-driven enterprise and an enterprise that focuses on public benefits. Lack of support and funding is another issue. Fast and large returns are certainly more attractive to investors, and government funds are always competitive.
发布你的看法